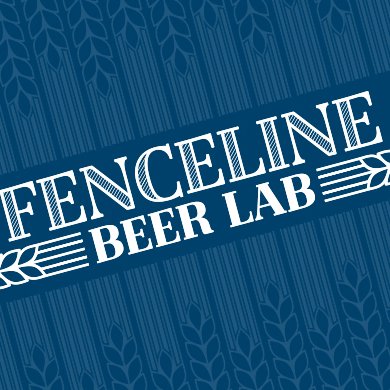 As craft beer continues growth, so does the Iowa brewery scene. Several new breweries have or will open their doors this year. Some are still in the planning stages and targeting 2019. Let's take a peak around what's coming soon to a tapline near you.
THEW- 301 2nd Ave SW Cedar Rapids, Iowa 52404
The Cedar Rapids Brewery opened its doors March 16th. It's a short list of beers mixed with local options on tap. Thew announced their hours of operation moving forward in the tweet below:
Regular hours start this Friday, March 24th!

Friday - 3-11 p.m.
Saturday - 12-11 p.m.
Sunday - 12-8 p.m.
Monday - CLOSED
Tuesday - 4-10 p.m.
Wednesday - 4-10 p.m.
Thursday - 4-10 p.m.

— Thew Brewing (@thewbrew) March 21, 2018
CARROLL BREWING COMPANY- 226 E 5th St Carroll, Iowa 51401
Carroll Brewing, of Carroll, Iowa, was all set to open to the public March 7th. That
opening was delayed
for an undisclosed reason. The Carroll Twitter account has gone silent as we wait for an update on when is the grand event. You have to assume some beer is ready but sometimes permits and licenses can get in the way. We can only wait and see.
DEB'S BREWTOPIA- 106 Cedar St Elkader, Iowa 52043
Deb's is not new to the beer scene as Deb's has distributed kegged and bottled beer around Iowa for a couple years. What is new is
Deb's upcoming taproom
located in Elkader, Iowa. Brewer/Owner Deb Winter already uses the space for brewing beer and plans to have seats for patrons this spring.
MARTO BREWING- Sioux City, Iowa
The last update we had on Marto was the planned Sioux City brewery was well,
still in planning
. The Marto crew was in Des Moines early in March providing samples of their beers at the Madhouse Carpe Diem release and also at Barn Town the following day. Maybe that's a signal things are ramping up for an open date in 2018.
AMBIENT ALES- 113 N Broad St Reinbeck, Iowa 50669
Not to be confused with Ambient Brewing, Ambient Ales created a
Facebook Page
with the same address as the former Broad Street Brewing in Reinbeck, Iowa. If you recall, Broad Street put their operation up for sale at the end of 2017 and it appears they have a buyer. The Ambient Facebook pages offers gift cards and hints at brewing beer but no open date is yet set.
CIB BREWING- 114 Broadway St Carson, Iowa 51525
Did the Carson, Iowa, Brewing company close? Chefs In Black had an active Facebook and Twitter account up until Summer of 2017. Social media gone dark alone doesn't signal the end, but, a recent review on Google indicates they may be no more.
DIMENSIONAL BREWING- Dubuque, Iowa
Dubuque, Iowa, is set to get a new brewery when
Dimensional Brewing opens around Thanksgiving
. They intend to occupy 67 Main Street in Dubuque. Dimensional will join Jubeck New World Brewing and 7 Hills in the growing Dubuque beer scene.
FENCELINE BEER LAB- Huxley, Iowa
Finally, the latest to open on our list today is happening sometime in Spring-Fall of 2019. Fenceline Beer lab
plans to open a brewery and taproom
in Huxley, Iowa in a little over a year. The Ankeny couple intends to house a 3.5 barrel system in addition to a half barrel pilot system in their intended space described below.